Mud Vein
by Tarryn Fisher
CreateSpace | March 8, 2014
When reclusive novelist Senna Richards wakes up on her thirty-third birthday, everything has changed. Caged behind an electrical fence, locked in a house in the middle of the snow, Senna is left to decode the clues to find out why she was taken. If she wants her freedom, she has to take a close look at her past. But, her past has a heartbeat...and her kidnapper is nowhere to be found. With her survival hanging by a thread, Senna soon realizes this is a game. A dangerous one. Only the truth can set her free.
Pay no mind to the cover. This book is great.
This book was dark, suspenseful and beautiful. Tarryn Fisher is my new favorite author. I loved her writing. It was simple and had an apathetic tone/Senna seemed cool and had an I-Don't-Give-A-Fuck attitude. Some people won't like Senna's "lifelessness" and her detached attitude, but I loved her. I couldn't stop reading this book. It was mysterious and ominous. It's Gone Girl-esque. (I never read Gone Girl, I'm just assuming that's how it is. Wow, so credible...) If Hannibal Lecter kidnapped Clarice Starling, but Clarice acted like Temperance Brennan, you would get Mud Vein.
I like mysteries, but sometimes they're not done right and/or they're too predictable. Mud Vein was done right and unpredictable. It seems discordant and confusing, but it's a compelling story and it comes together really well. The first part is about Senna and Isaac in captivity, the next part was about their history, and the final part is about how everything comes together and why everything happened. The first part has you grasping for straws. It makes you anxious. The next part is where things start making sense. You don't want to stop reading because it's so interesting. The last part... I was surprised by the captive and all the revelations, but I'm confused by all the revelations (probably because I skimmed through the last pages). That's how good it is. You just want to know what happens ASAP, so you don't really pick up on important details.
I really enjoyed Senna. She has a pretty shitty life and I related to her, in a very minuscule way. I pitied her, but Senna's attitude made me stop pitying her. She marches to the beat of her own drum and she takes charge. You get vibes that she has control of everything, but she doesn't have any control. I understood her style and why she is the way she is.
If you want to read a good (mystery) book that makes you go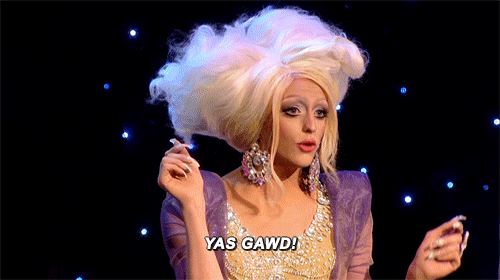 Then go pick this book up!