I had the honor of interviewing Kaylan, the owner of In the Wick of Time. I came across this store on Instagram and I fell in love with the candles. Gorgeous packaging and super creative candles! (I think I'm biased because I love candles). Check out her website and etsy store to purchase candles or candle melts. You should also follow her on: Instagram, Twitter, Facebook and Pinterest for updates on new items and really pretty pictures. Now, for the interview...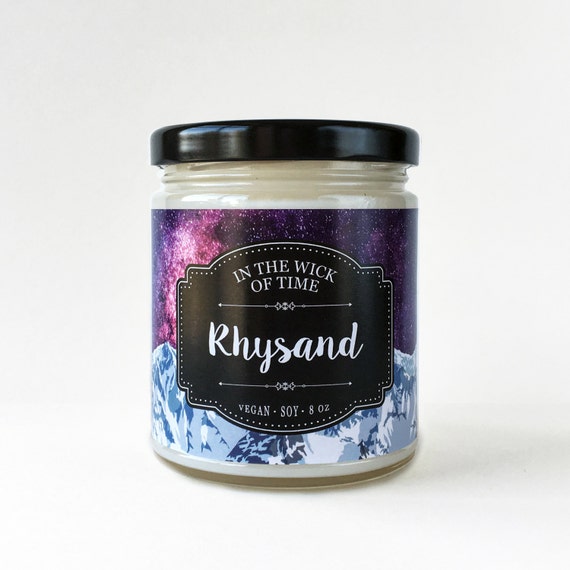 [Note: Candle, not actual Rhysand-one can dream!]
~Thank you so much for letting me interview you! Can you tell readers a little about yourself and your candles?
I'm 25, I live in LA. My shop has been open for almost a year. My candles are soy, vegan, and cruelty free!
~What inspired you to open In the Wick of Time/candle making?
I had a hard time finding a real job after college, so I took matters into my own hands. I had been obsessed with candles and have always been a fangirl. So I thought, how cool would it be to combine the two?!
~Well, I think you're a massive success! Combining candles and being a fangirl is genius. I think there are so many people out there that can relate. Can you tell me your process for creating scent profiles? How do you get the perfect balance?
Every time I read a book, I write down every scent mentioned and use that as a reference. I try to be as accurate as possible. Some candles like Aelin of the Wildfire come out very literal with jasmine, lemon verben, and crackling embers while other come out interpretive like the coffee and sea in Ketterdam.
Finding the perfect balance is a lot of trial and error! A lot!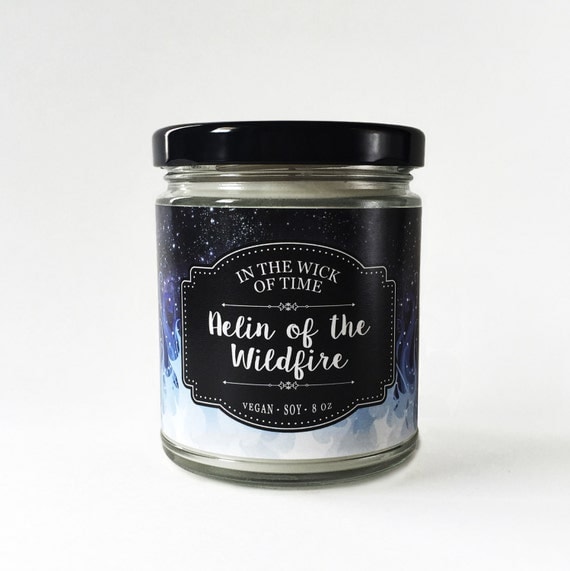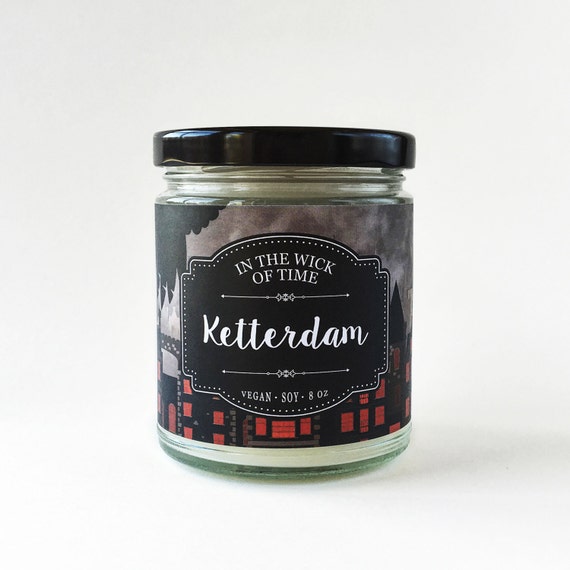 ~If you were to smell one of your candles for the rest of your life, what would it be?
~Final Question: what candle would you recommend to a new customer?
A big thank you to Kaylan for taking time out of her schedule for this interview. Sorry for interrupting candle making time!
If you want to be transported to your favorite fictional world, be sure to purchase a candle or candle melt!
Maybe you'd like to pick up Jamie Fraser and be his sassenach, smell Thorns & Roses while reading ACOTAR, go to King's Landing (before, you know...Cersei), visit Mr. Darcy in Pemberley, the Baggins' in Bag End, or see some Clace smoochy-smooch in The Greenhouse. The possibilities are endless! If you have trouble picking, order what Kaylan recommended in the 'final question'.
Happy reading and candle sniffing!