The Geek's Guide to Unrequited Love
by Sarvenaz Tash
Publishing Info: June 14, 2016 | Simon & Schuster
Status: Finished
John Hughes meets Comic Con in this hilarious, unabashedly romantic, coming-of-age novel about a teenager who is trying to get his best friend to fall in love with him.




Peter Parker and Gwen Stacy.




Archie and Veronica.




Althena and Noth.




Graham and Roxy?




Graham met his best friend, Roxana, when he moved into her neighborhood eight years ago, and she asked him which Hogwarts house he'd be sorted into. Graham has been in love with her ever since.




But now they're sixteen, still neighbors, still best friends. And Graham and Roxy share more than ever-moving on from their Harry Potter obsession to a serious love of comic books.




When Graham learns that the creator of their favorite comic, The Chronicles of Althena, is making a rare appearance at this year's New York Comic Con, he knows he must score tickets. And the event inspires Graham to come up with the perfect plan to tell Roxy how he really feels about her. He's got three days to woo his best friend at the coolest, kookiest con full of superheroes and supervillains. But no one at a comic book convention is who they appear to be...even Roxy. And Graham is starting to realize fictional love stories are way less complicated than real-life ones.
Thank you SimonTeen for this eARC! I loved this book, but I can't give it a 5 star rating. I don't know why. Something really small, but critical felt missing. I feel a little incomplete.
I immediately got John Green vibes. This book is Paper Towns' nerdier, more enjoyable and not as stalker-y cousin.
The writing, in certain scenes, made me recall Green's writing style. It had the same flow and this "maturity" in the language that transcends "the standards" of YA novels. It's a YA Contemporary Romance, but it wasn't completely fluff and rainbows.
I fell in love with the characters, Graham specifically. The main characters are nerds and they're my Hogwarts house mates. Ravenclaws for the win.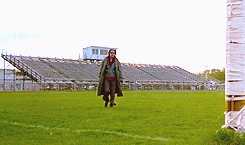 Anyway... I understood their enthusiasm for nerd culture and I fangirled with them. I felt a connection with the characters and became attached. I love the mentions of John Hughes/his movies, The Princess Bride, Star Wars, a little bit of Game of Thrones, a little bit of the costume/cosplay competitions, comic books, etc. The author covers almost, dare I say ALL, aspects of nerd culture.
Back to John Hughes. I loved how the books paralleled Pretty in Pink. I loved, I've said this word a little too many times, the movie and it gave me the warm and tinglies.
-Plot: main plot is romance and subplot is a budding romance. I didn't focus that much on plot structure because I was engrossed with the story and the characters, so that's good.
-Characters: wonderfully developed. Graham was humorous on many occasions, but I was mildly annoyed by him. I understand his dislike for Devin, but it got a little old towards the end.
-Setting: The setting is Comic-Con... amazing.