Sentinel (Covenant #5) by JLA I love you, but I'm angry with you!
Publishing: Spencer Hill Press in November 2, 2013
It's a beautiful day for a war.


As the mortal world slowly slips into chaos of the godly kind, Alexandria Andros must overcome a stunning defeat that has left her shaken and in doubt of their ability to end this war once and for all.




And with all the obstacles between Alex and her happily-ever-after with the swoon-worthy Aiden St. Delphi, they must now trust a deadly foe as they travel deep into the Underworld to release one of the most dangerous gods of all time.




In the stunning, action-packed climax to the bestselling Covenant series, Alex must face a terrible choice: the destruction of everything and everyone she holds dear… or the end of herself.
GAH! THAT END!
MY OTP!!! WHY JLA!!!! I THOUGHT YOU LOVED ME!!! *deep breaths/turns of
f
caps lock
*
This series had a really promising and fun start. But, after the 3rd book, the series went slightly downhill, and plateaued. The last two books had lots of action, the whole world building/character development was done already, it just about the action. AND Alex and Aiden.
I was pretty bored by this book, sorry. I just don't know why I didn't like this book or the previous book. I think it's my slump. The romance was off the charts, borderline 50 Shades. (Not in that much detail, but quite often.) I love how Alex remained snarky and realistic. She wasn't the picture perfect heroin. Thank you!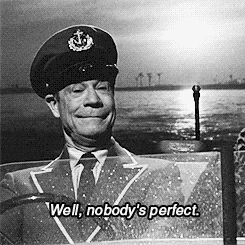 There's not much to say about the end. I cried a little for Olivia and prayed that Deacon was safe. That ending is seriously killing me. But, Seth is alright in my books again. He righted his wrongs and everybody loves him.
Never read LOTR, but LOTR MOVIES ARE AWESOME! GOOOOOO NERDS!!
#NERDSRULE!
I mean, just think about the others after that ending. People will be depressed AF, I'm thinking about my book family. But, we have to be realistic. The Gods are being dicks and would never allow that, even though "it" did the deed, and saved everyone. The least you can do is let "it" roam free for the rest of "it's" days, making "it-juniors." Seriously, as gods, you're doing a CRAP-TASTIC job!
To the characters, you guys are awesome. You guys seem realistic and really cool. You stayed true to who you are and never let shit change you. Your personalities were cool! You provided comic-relief (Deacon)
I LOVE YOU SO MUCH DEACON!!!!
Olivia, I get that what happened with Mason Caleb hurted like a bitch. But, you pulled through. You got your big-girl-panties on. *thumbs up* Luke, if you don't treat "it" well, I will burn your name and shove a glock up your asshole. Speaking of glocks, that's like the only weapon in this book. If you had a machine gun/AK-47, you can do some serious damage. ;-)