The Problem with Forever
by Jennifer L. Armentrout
Harlequin Teen | May 17, 2016
For some people, silence is a weapon. For Mallory "Mouse" Dodge, it's a shield. Growing up, she learned that the best way to survive was to say nothing. And even though it's been four years since her nightmare ended, she's beginning to worry that the fear that holds her back will last a lifetime.




Now, after years of homeschooling with loving adoptive parents, Mallory must face a new milestone—spending her senior year at public high school. But of all the terrifying and exhilarating scenarios she's imagined, there's one she never dreamed of—that she'd run into Rider Stark, the friend and protector she hasn't seen since childhood, on her very first day.




It doesn't take long for Mallory to realize that the connection she shared with Rider never really faded. Yet the deeper their bond grows, the more it becomes apparent that she's not the only one grappling with the lingering scars from the past. And as she watches Rider's life spiral out of control, Mallory faces a choice between staying silent and speaking out—for the people she loves, the life she wants, and the truths that need to be heard.
I love JLA's Paranormal books. I think they're incredibly imaginative and intriguing. She incorporates paranormal entities that we don't see extremely often. Ex. Gargoyles and Aliens. She is The Queen of Paranormal for me. I'm on the fence with her Contemporary books though. I read Don't Look Back and didn't find it quite special. Then, The Dead List came along. I loved this book. I thought it was really dark and mysterious. I had chills reading it. The Problem With Forever was quite tame for me. There wasn't a "serious" plot.
Most of this book was fluff and romance. I usually hate fluff and romance, but I'm biased when in comes to JLA. It was really cute in the beginning and then it starts to get old. The excessive mentions of the word Dimple in particular. It had cheesy-nasty-crusty love.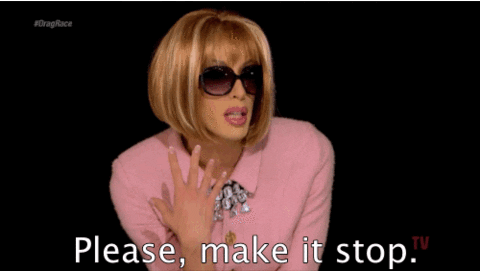 The romance was the "plot". I'm using plot very loosely because I really don't think there is one. There wasn't a main plot or sub-plot. The conflict wasn't really a conflict. The problem is internal and it pertains to Mallory. I'm not saying internal conflicts aren't conflicts. I just didn't find her conflict prevalent. The book centers a lot more around the romance. One may argue that her conflict is accepting her past and moving on, which readers do see. But because of how the book is "staged", it's not really of significance. It didn't focus enough on getting over her past, fears, problems, etc for me. Mallory definitely becomes stronger, but I would've liked to see her develop by herself. I think it would've been really bad-ass if Mallory kicked her past's ass all by herself. Once again, this book is overwhelmingly romance.
Although this book is essentially plot-less, I loved the dynamic between the characters. The characters seemed real. Although their actions may have been stupid, mean, annoying etc., it's realistic. Humans are not perfect. (The book says Rider is flawed, but I disagree. Generic perfect love interest.) Anyway, it's like you've known the characters forever. JLA is amazing at creating memorable and mostly lovable characters. I think the characters are so realistic because JLA incorporates little bits of her life into her books. The habits of these characters mimic real people.
She includes The Walking Dead, Supernatural, and other Sci-Fi/Fantasy movies and TV shows in her books. She incorporates real people like Vilma Gonzalez into her books and her love for Alex & Ani bracelets. She also includes her struggles with Retinitis Pigmentosa in this book. Each book is a part of Jen. Jen pours herself into the book and makes it so personal.
I think this is a great book to read during the summer. If you don't read books often and you're at the beach, this book is perfect for you. JLA creates a swoon-worthy guy that most people will enjoy, she always has swoon-worthy guys.