Slammed (Slammed #1)
Publish Date: January 4, 2012
Publisher: Atria
Status: Finished
Following the unexpected death of her father, 18-year-old Layken is forced to be the rock for both her mother and younger brother. Outwardly, she appears resilient and tenacious, but inwardly, she's losing hope.
Enter Will Cooper: The attractive, 21-year-old new neighbor with an intriguing passion for slam poetry and a unique sense of humor. Within days of their introduction, Will and Layken form an intense emotional connection, leaving Layken with a renewed sense of hope.
Not long after an intense, heart-stopping first date, they are slammed to the core when a shocking revelation forces their new relationship to a sudden halt. Daily interactions become impossibly painful as they struggle to find a balance between the feelings that pull them together, and the secret that keeps them apart.
There aren't many books on this blog with 5 whatever-that-is. I didn't give this book 5
whatever-that-is because its a Colleen Hoover book. I gave it 5
whatever-that-is because it got me out of my reading slump and I thoroughly enjoyed reading this book! It didn't have much of a plot, but out of the books I haven't read, this is the best out of all.
This book was cute! It made me smile. It has petty romance problems, but it's still great. It was a touching story and it made my cry a couple of times. A poignant, beautiful book. I rarely ever say that because I'm such a negative Nancy. I'm at a lost for words. I don't know how to describe it.
Layken, Lake, has such a great relationship with her brother. It was super relaxed and mellow. Lake's relationship with her mother is amazing too. I loved this family very much. I love their dynamic. There was such funny, great interactions and advice. I went to a book signing with CoHo and a fan pointed out that her characters, mothers specifically, give great advice. I didn't think it was of significance, but after reading the interactions and advice, I know why. They're so sweet, honest, and realistic.
The way I'm gushing about this book makes me kind of sick. All this complimenting and positivity is cramping my style.
I thought the relationship between Lake and Will was really bland. Their interactions were very singular. Nothing about their relationship was amazing/out of this world. It was mundane, it's a stereotypical "forbidden romance" story.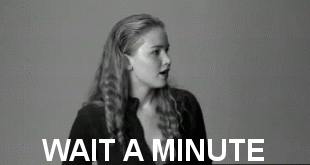 Yes, forbidden romance...
The poetry in this book is amazing. I suck at analyzing poetry, so I'm not going to attempt it. There were many great poems in this book. The poems were INTENSE. There was so much emotion and the stories in the poems were so raw and powerful.