Six of Crows & Crooked Kingdom by Leigh Bardugo
After reading the Six of Crows, I gave into the hype. I only enjoyed the end because that's where all the action happens. Bardugo writes of an "impossible heist", yet I wasn't excited by it. I expected a fast-paced and high-octane story, but the writing was dull and lifeless. It's ironic how a grand heist can be boring. I was excited about the next installment but was extremely disappointed by Crooked Kingdom. It couldn't hold my attention, and it was too long. The plot sounds promising and full of life, but it develops slowly. Bardugo orchestrates something elaborate and grandiose, but she failed to ensnare my attention. She created a diverse group of lovable thieves, but they can only do so much for the story.
Watch Ocean's Eleven or Reservoir Dogs instead.
The Girl in 6E by A.R. Torre
One of my favorite BookTubers, LilyCReads, mentioned this book in her video, and it piqued my interest. If I remember correctly, she didn't think highly of this book and found it ridiculous. I read this book merely for entertainment, and to fulfill my reading challenge. This book is an Erotic Thriller, though it's more erotic than thrilling. It's an interesting and entertaining story, but it also leaves a sour taste. As Lily mentioned, you learn things that are better left unknown. Also, I think Deanna mislabeled herself as a "killer". If you put so much effort into protecting people from you, don't you show remorse? She sounds more like a child playing a killer than an actual killer. I laughed at her inner conflicts.
A Million Worlds with You by Claudia Gray
I came to the realization that I only enjoyed these books to justify purchasing them...
I only coveted the gorgeous book covers, my beautiful trophies.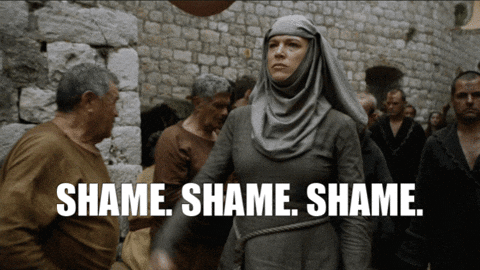 Everything I used to like about this series became something I dislike. I used to enjoy our love spans universes trope, but it became an eyesore. Marguerite rambles on how her love for Paul is undying and constant despite the obstacles. I don't know if it's because I'm a cynical or older, but I found the declarations nauseating. She's so childish. I don't know my new feelings for the writing because I DNF this book.
The Night Circus by Erin Morgenstern
The Night Circus is one of my favorite books because of its beautiful writing and dreamlike story. The author weaves and intricate prose that makes your eyes widen in amazement. Some people hate the writing because it's too flowery, I think it's perfect for the circus setting. It's beautiful and has a slight mystery to it. The plot unravels incredibly slowly, which many complained about too, but the slow blooming is intoxicating and enchanting. I recommend reading this when it's raining, with a nice hot beverage.
Forgive Me, Leonard Peacock by Matthew Quick
Disclaimer: I received this book from a Goodreads giveaway, this does NOT affect my review. I enjoyed this book, despite being difficult to read. This is because Leonard isn't the most likable character and narrator. He's intelligent, but he's not good with people. It was difficult to read his interactions with other characters because he was so awkward, rude, and, dare I say, crazy. Dr. Sheldon Cooper? His thoughts were equally scary as intriguing and made his narration unique. It's an emotional story, but the ending was bittersweet for me-I don't have closure. Also, the references and notes made reading awkward. You read a sentence, see a superscript number, read the information, and then continue. They're insightful, but also mini tangents that chopped the writing in weird places.