On Sunday, June 25th, 2017, I participated in the NYC Pride March with three of my friends. I was excited about my first Pride experience, but perhaps the walk wasn't the best option. According to Google Maps, the walk was 2 miles long, but it felt much longer than that. Sit back, relax, and enjoy the "NYC experience."
The event started at noon, so my friends and I met up at Flushing an hour earlier to travel together. We took the 7 "train" (it's a subway), then the N train at Queensboro Plaza, finally we arrived at 36th street. I
n my opinion, t
he subway is the worst mode of transportation in the city. It's dirty, hot, and rat infested. Take an actual train instead!
One of the friends I traveled with had family members participating in the event, so we decided to join them. Unfortunately, the police blocked the sidewalks, which made navigating through the city difficult. The police told us to go to one street, we did as they said, we were denied at the location, and we were told to go to another location. We eventually ended up where we arrived, we told the police guarding the entrance about our wild goose chase, and they FINALLY let us into the road. One of the officers we encountered said, "You people are always late." Excuse me? I walked up, down, and around the city because all the sidewalks were blocked and no one allowed me through, sorry for being late and an inconvenience.
While my friends and I were on the goose chase, we saw a lot of things. We saw smoke rising from the drains, it smelled awful. There were people smoking and people throwing glitter. We also saw policemen with big guns, which totally didn't unnerve. It was scorching, and the asphalt tar became tacky. I got tar on the bottom of my shoes!
The whole "ordeal" put a damper on my mood. I was tired and sweaty before the march started. We met up with my friend's family members, who were in front of this big group of police brutality "protestors." I commend and respect what they fight for, but I was scared being near them. I was already afraid of participating in the march because NYC is dangerous when it's crowded and homophobic protestors. When the march started, I distanced myself from them, but my friend wanted me to slow down and march with the group. One thing that irritates me is slow walkers. I'm not waiting for anyone! I will walk as fast as my corgi legs can take me.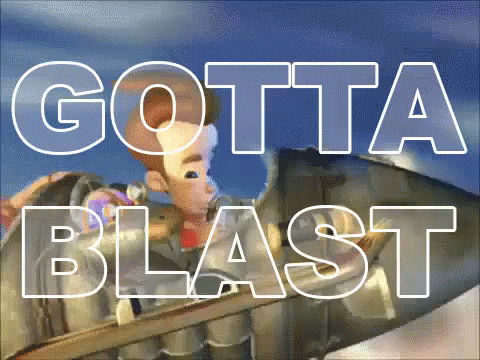 Luckily, I met one of my favorite drag queens: Bianca Del Rio. If you have the time, please watch RuPaul's Drag Race season 6, you will understand why I love Bianca. I knew she was going to be there because she lives in New York, but I was caught off guard. I also saw Alexis Michelle, but she's irrelevant [in this situation], sorry. If it weren't for Bianca, I would have been grumpy the entire walk. Another thing that lifted my spirits was when the DJ put on Sissy That Walk by RuPaul and Young Americans by David Bowie. I felt rejuvenated when I heard those songs.
We eventually finished the walk at Greenwich Village, which is pronounced Gren-itch, not Green-witch, so my sister says. I was hungry, but I wanted to go home! I put on my bossy, Dora the Explorer pants and tried to find a train station. During my trek, I stumbled upon an expensive sandwich shop-The Original Sandwich Shoppe of New York. We stopped there and ate. After eating, I felt much better.
I eventually found the subway station I was looking for and got on it as fast as I could. Once I got home, I looked in the mirror and saw that I had awkward tan lines, lovely.