Sorry for not updating with any book reviews, I haven't been able to read/pick up a book. I haven't read a lot of YA because I've been trying to diverge from it. I'm trying to read more classics and literary fiction-all about that snobby pretentious life!
My horrid English teacher this year, he cannot teach for sh*t, selected The Crucible as the next class book. I am excited to read it because it's quite popular and it revolves around the Salem Witch Trials (aka Americans being dumb/the best part of American History), but it's in play format. I abhor reading plays because it's so hard to visualize the story and fully appreciate it. I read a couple of play last year and I only enjoyed it when my classmates read it aloud. I don't know, but it felt more visceral seeing the story live/seeing it they way it's supposed to be, performed. Look, I'm pretentious now!!!!
Anyway, this post is mainly about the classics/non-YA books I plan on reading this year. It may bore you.
Lolita by Vladimir Nabokov: I've been itching to read this book for years. I always felt a little scared to pick it up because I heard it's pretty revolting-it has pedophilia. My sister has a copy and said it was a rather simple read, but it gets, again, quite revolting. I watched the movie adaptation with Jeremy Irons and it further piqued my interest. Really interested to see how it goes, just gotta steal borrow it from my sister.
The Picture of Dorian Gray by Oscar Wilde: my friend and my sister are huge fans of this book. I would say that this is both of their favorites. I remember sampling it on vacation a few years back, but it was a little too advanced for me at the time. Also, the Penny Dreadful/Reeve Carney portrayal reminded me to pick it up, along with my friend's insistence.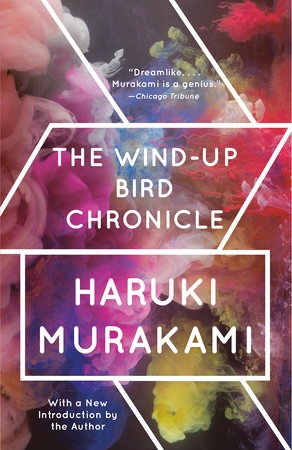 More Murakami books: I'm currently reading Norwegian Wood at the moment and I love it. It's so much more simplistic compared to his other magical realism books (they can get really wild, extravagant and overwhelming), but it's still has Murakami's style (obviously, he wrote it). I plan on reading: The Wind-Up Bird Chronicles, Colorless Tsukuru Tazaki and His Years of Pilgrimage, Hard-Boiled Wonderland and the End of the World, and The Elephant Vanishes. (Gosh, there's been so many translators! Some of the Vintage International covers are gorgeous, but the formatting is sh*t sometimes).
The Great Gatsby by F. Scott Fitzgerald: I read this in the 6th grade and LOVED it. I want to reread it to see if I still love it, but my expectations will probably ruin it. Hopefully I can focus more on the writing this time around.
Jane Eyre by Charlotte Brontë: kind of put this here because you HAVE to read this in your lifetime. I'm gonna have to read a lot of Brontë and Austen... Ex.
Wuthering Heights by Emily Brontë: I tried to read this in the 7th grade but was left dazed and confused.

The Lady of the Camellias by Alexandre Dumas Fils: I've been obsessing and lightly stalking the story for a while now. I think I've known about this story for 7 years(?) and I watched a bit of the movie Camille. It has a large impact on Chanel.
Frankenstein by Mary Shelley: my Latin teacher (I know, why Latin?) was talking about this book in class and dishing a lot of facts about this book. Penny Dreadful/various adaptations affected my decision.
Uncle Tom's Cabin by Harriet Beecher Stowe: I learned about this in APUSH and it was incredibly significant in the abolitionist movement. I want to read it and see why.
The Second Sex by Simone de Beauvoir: really want to be that "angry girl" like Kat Stratford in 10 Things I Hate About You.

Hannibal Lector Series by Thomas Harris: The Silence of the Lambs is one of my favorite movies and I want it to be the first honest-to-God horror book I read.


That's pretty much all I can think of XD
Comment below your favorite classics and please give any book recommendations!