by: Tabitha Dickinson it's a reference to the movie.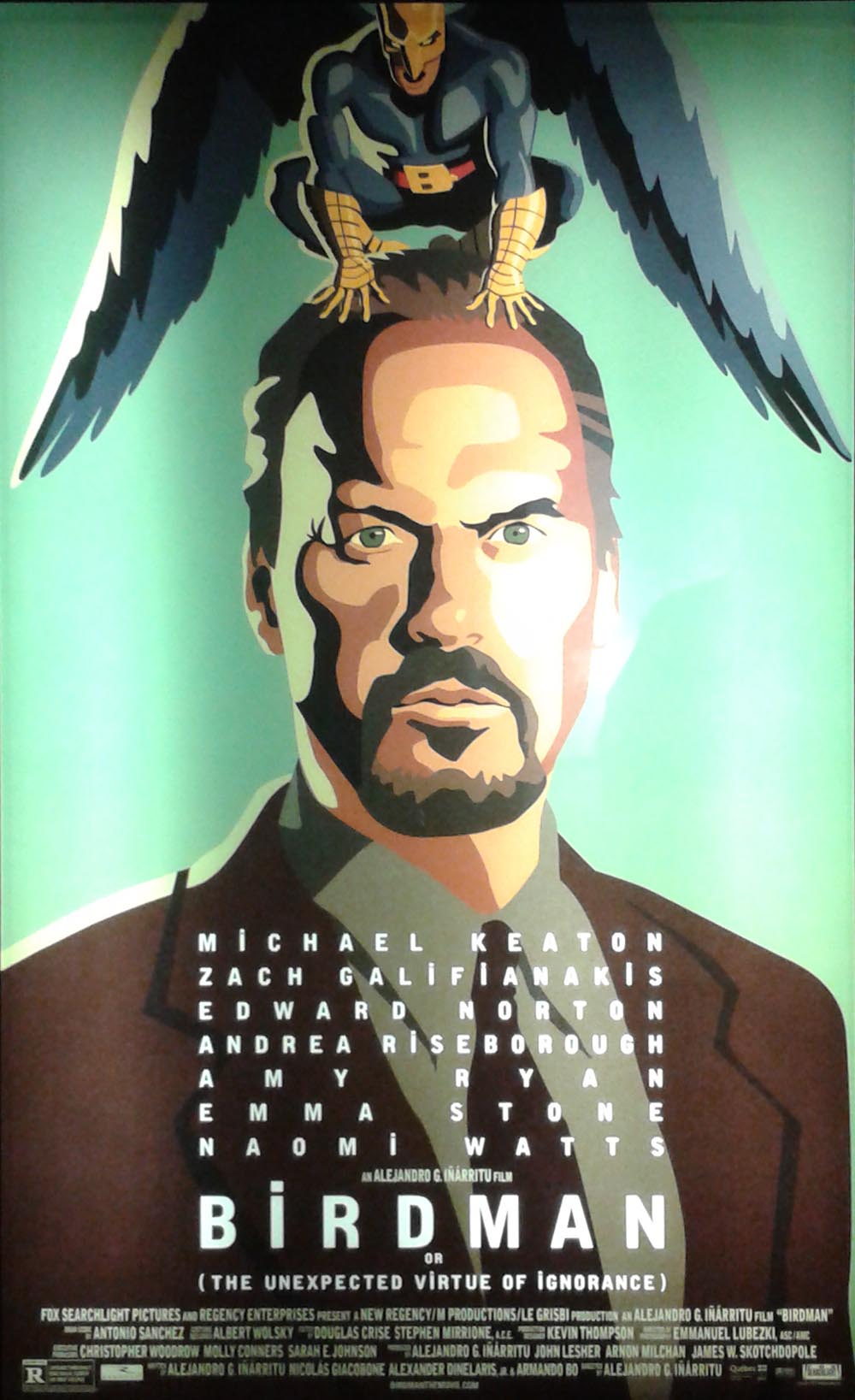 Movie: Birdman: Or The Unexpected Virtue of Ignorance
Release Date: October 17, 2014
Director: Alejandro González Iñárritu
Genre: Drama, "Comedy"
Starring: Michael Keaton, Edward Norton, Emma Stone, Naomi Watts, and Zach Galifianakis
Rating: 3.25/5
This is probably the WEIRDEST film I have ever watched. It was mostly drama and rarely ever comedic.
I was thoroughly surprised with this film. First off, Zach is an AMAZING actor. I doubted him because I associate him with The Hangover...
I thought he only did comedies, but he was such a great actor-EVERYONE was a great to be honest-this cast is gold. The acting seriously was amazing. I love it when actors have to play someone who is also an actor. I think it's really complex and interesting, even though it's popular in a lot of films/drams/plays.
The main character was so complex. Riggan is cynical in the beginning. He has the biggest ego and thinks he's above everyone else. Then, he meets Mike and realizes he's a crappy person and tries to become a better actor. But, this is the weird part...Riggan can fly and has telekinesis. WTF?!?!?! This is why the film weirded me out. I thought this was only going to be a crazy, bat-shit insane drama, but it was supernatural undertones. I am so confused. It's a mish-mosh of everything. There was just too much going on.
There's also the fact that Riggan is mentally unstable. His old role, The Birdman, is this unwanted conscious/voice in his head and he's always bullying Riggan. The whole film was about how
Riggan is a shitty person and him overcoming weird demons and becoming a better person.
This film was really boring and really dramatic. It had a weird story and great acting, but it was really boring. I didn't really understand it. Then again, I'm not a super artsy person that can analyze things deeply and intelligently.